Our Day at Fair Oaks Community Center, Redwood City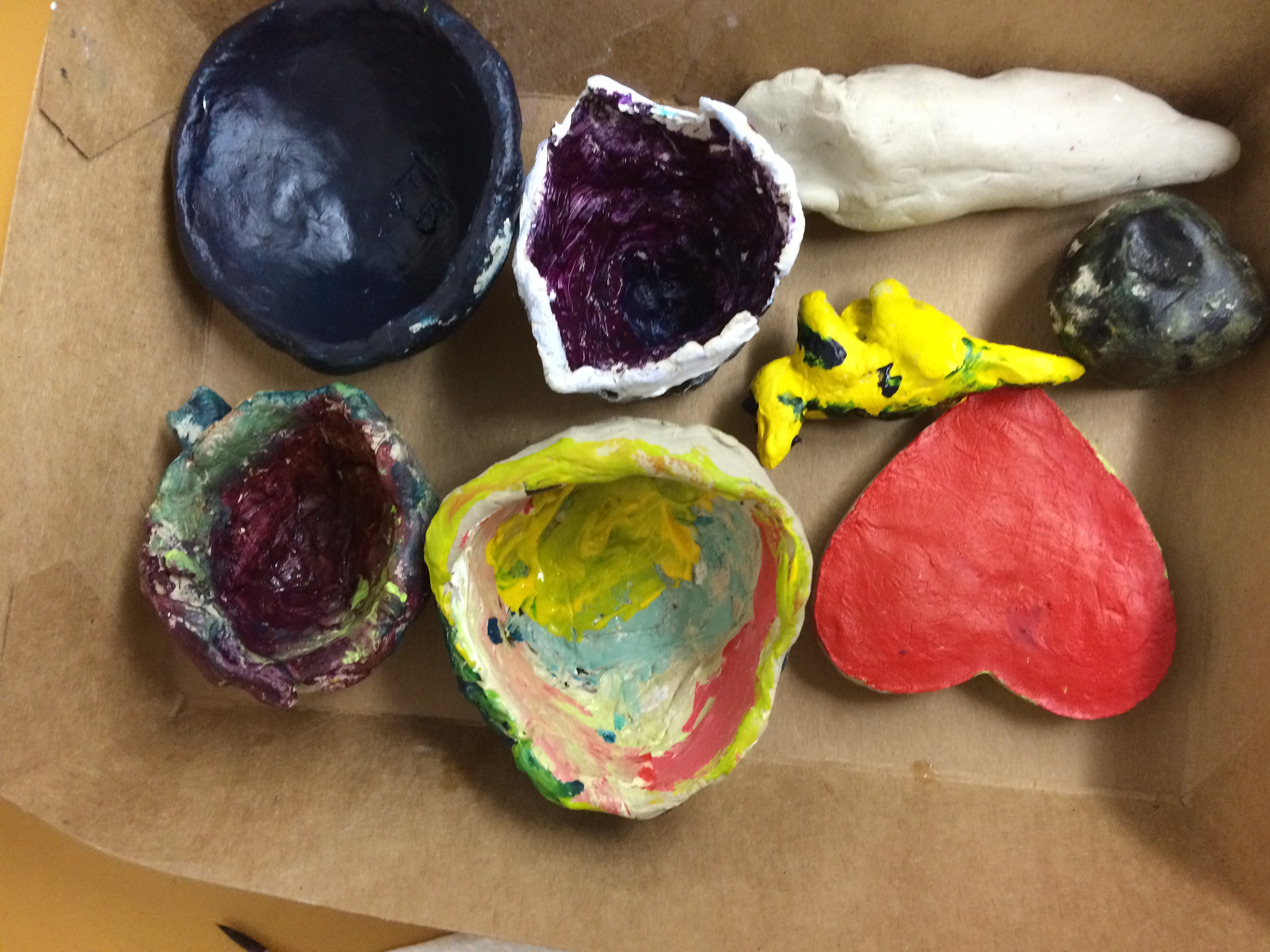 Ceramics and Painting
Due to a rainy day, the planned activities had to be moved indoors. The community center turned out to be the perfect place for lunch  and for painting. After lunch, we engaged in a few activities along with a balloon race which turned out to be well liked.
The week prior everyone had created ceramic sculptures. After having time to dry, the clay works of art were ready to be painted. Those who were not there the week before had the opportunity to sculpt their own creations while the others were painting.
As a result of early return schedule this week, the colorful clay sculptures needed more time to dry, so everyone will be able to take them home next week.
Parent please send your feedback about KidzJet program to info@kidzjet.com.